The students in Mr. Hampl's 8th Grade Social Studies class have been learning about American Civic values, such as respect, responsibility, and integrity. These students participated in a simulation where Jace McCartney played someone overweight being bullied by student Tyler Morrell. Margaret Melton played a student standing up against bullying, while Kyleigh Hathaway was a bystander. The students learned that the civic value of courage applies when confronting bullying.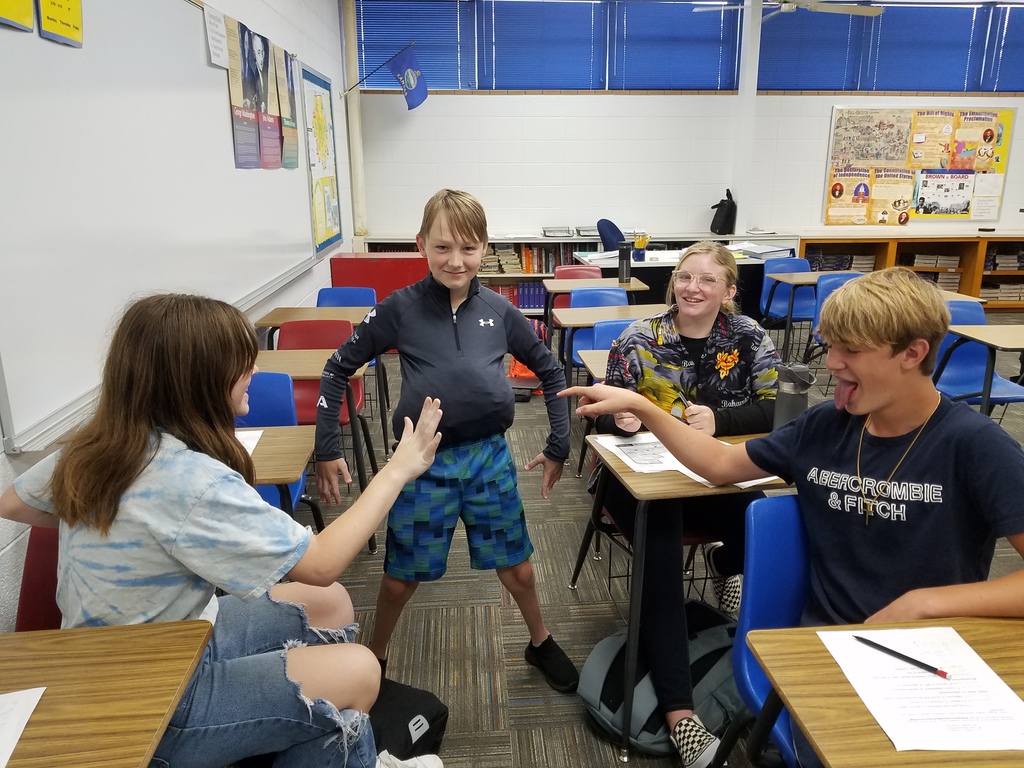 Last Thursday evening, RVMS parents joined us for an informative evening about our school year and were educated about the four pillars that we follow here at RVMS: Respect, Growth Mindset, Responsibility, and Conflict Management. Parents were divided by grade level of their child(ren), and teachers explained the pillars and engaged parents in some activities related to those pillars. Looking forward to a great year!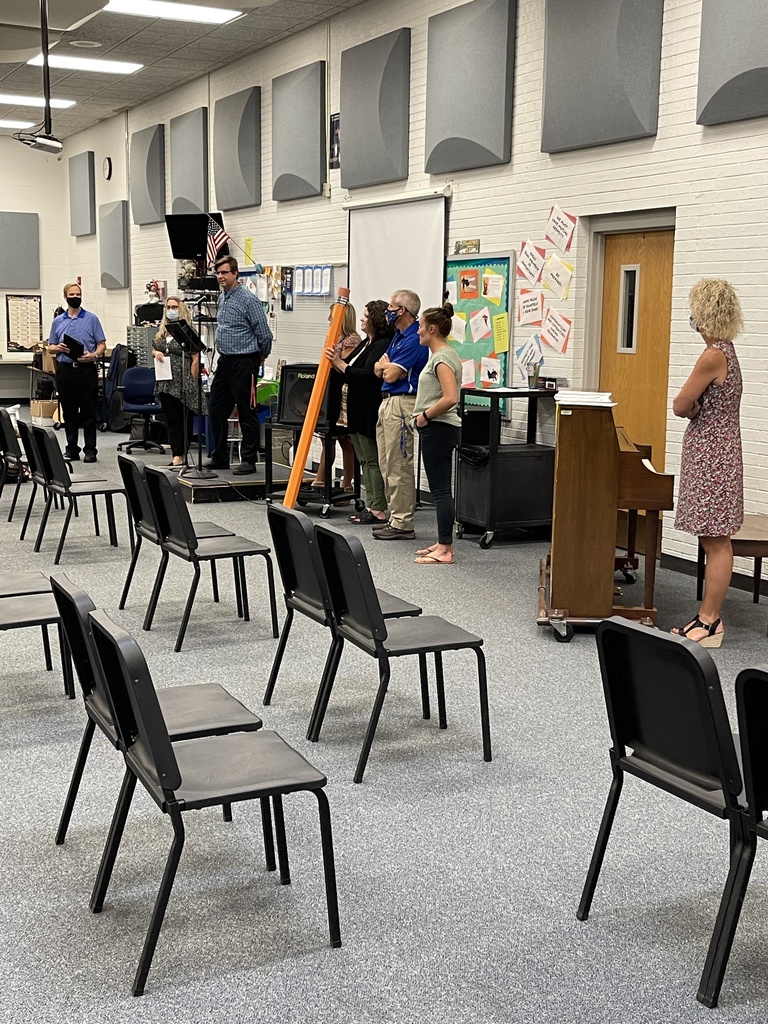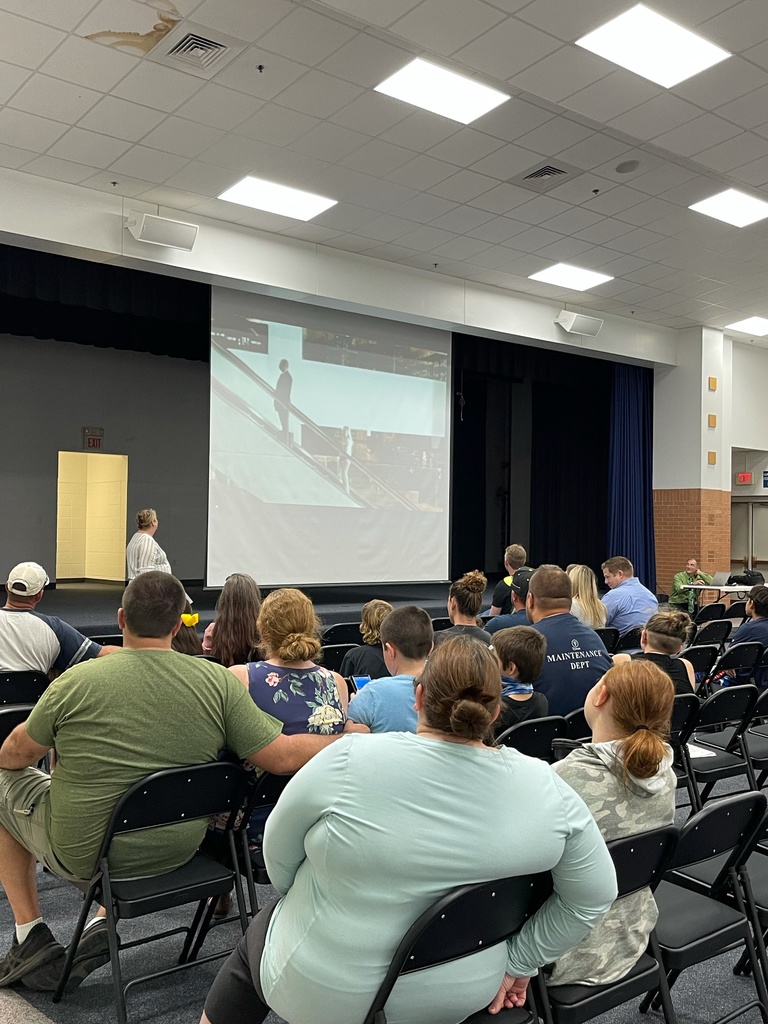 PAWS, the RVMS parent group is needing your help! The group is responsible for sposoring dances, the lock-in, and helps with field trips. We also purchase needs for the school such as outdoor tables. Please take a couple of minutes and identify any activities you would be willing to help with. Just click on the following link:
https://docs.google.com/forms/d/1gWOa3Wl0xIT-Im_8wAa3vFhqXS_xB8afjdOXoJxBIXY/edit


If your child is showing symptoms of COVID-19 or if they have been exposed/quarantined and are going to get tested, please note that the Reno County Health Department requires a PCR test and NOT the antigen test to return to school. PCR tests can be done at the Hutch Clinic, Prairie Star, Walgreens, and gottested.com - located at the Simply Good Overstock parking lot in South Hutch. We apologize for any confusion that this may cause and we thank you for your patience.

Please be advised that Reno Valley's dismissal time will switch to 3:10 on Monday, August 23rd.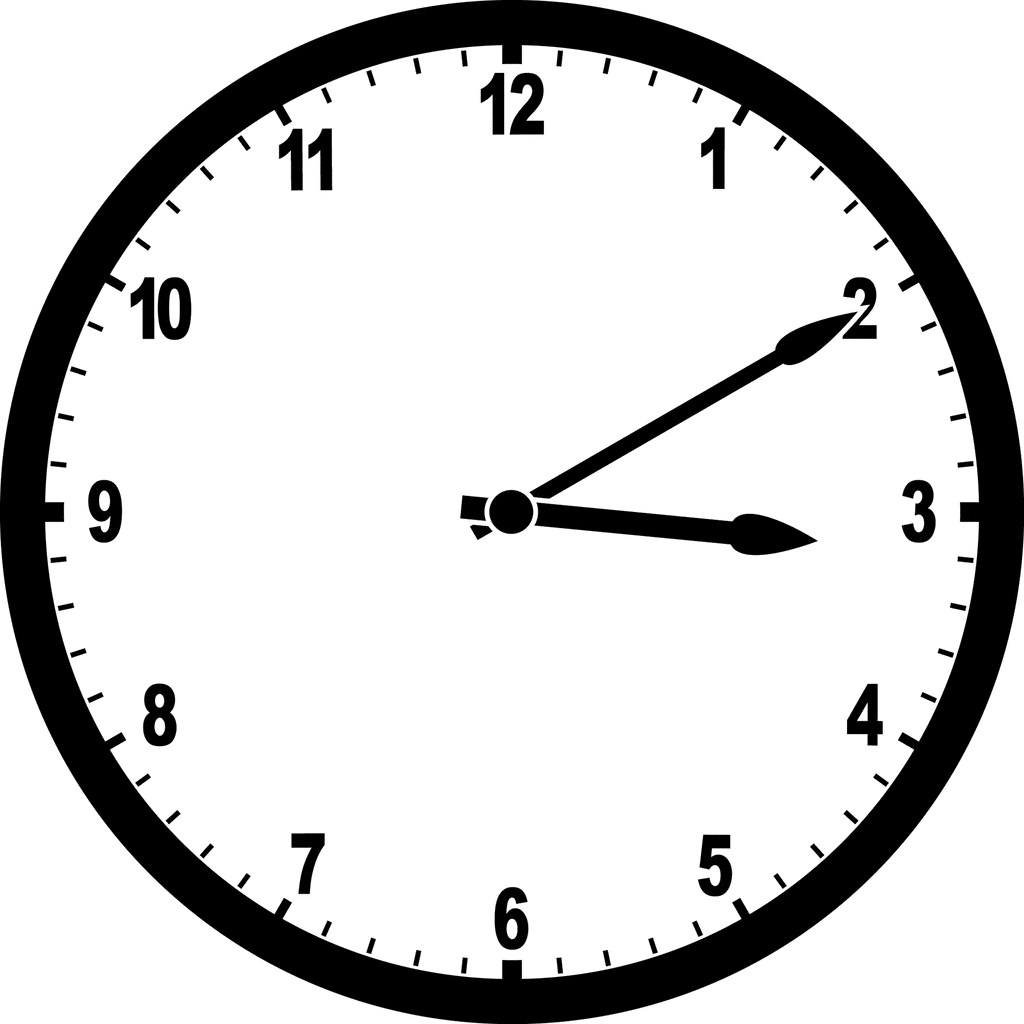 Please remember that Parent Night is tomorrow, August 19th, at 6 pm. This will be followed by athletic meetings. We hope to see you there!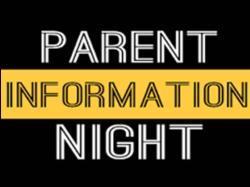 Parent Night for RVMS will take place on Thursday, August 19th, at 6 pm in the cafeteria. This will be an opportunity to meet teachers and learn about the upcoming school year, and will be followed by our athletic meetings. We hope to see all parents there!


Tomorrow, August 17, will be the first day of school at RVMS. All 7th graders and new 8th graders will need to attend. Wednesday, August 18 will be the first day for returning 8th graders. All students can pick up their schedules in the cafeteria. Let's make it a great year to be a Panther!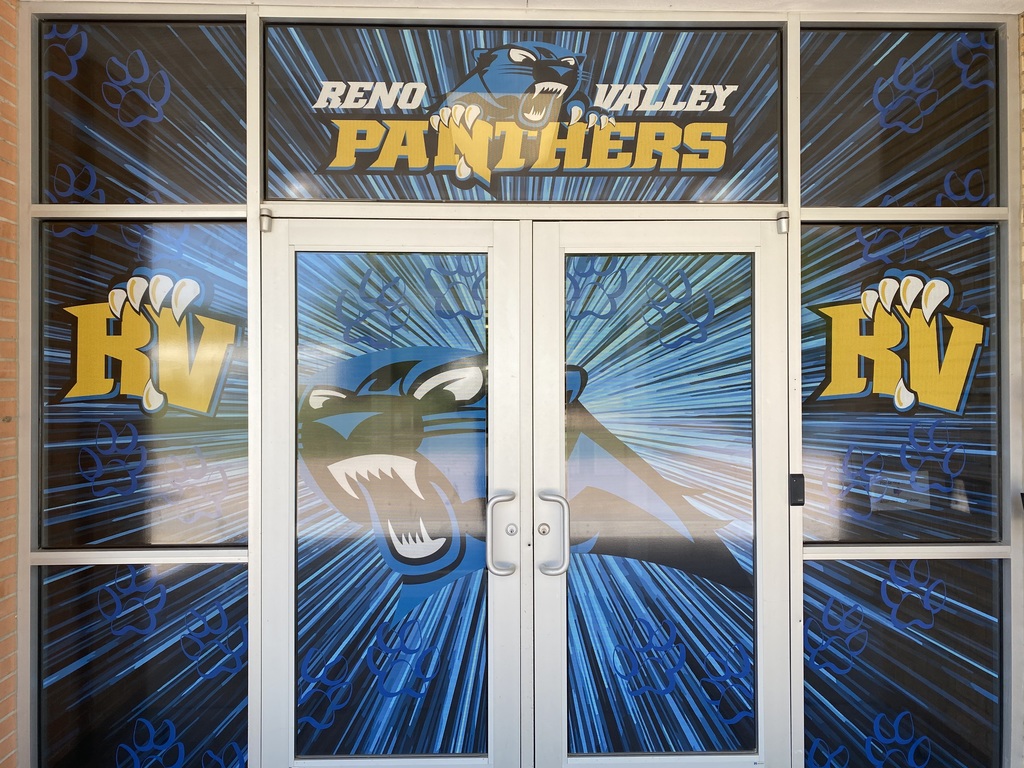 USD 309 is applying for Federal dollars to assist in our COVID response efforts. Please take a few minutes to complete this brief survey, which will close this Sunday night (8/15/21).
https://forms.gle/13gpp6J3TuvzvHuVA
Thank you

School Board Member Vacancy The USD 309 School Board is accepting letters of interest from community members who would like to be considered for a vacant board member position. The board member who fills the vacancy will serve from August 23, 2021 through January 8, 2024. The applications will be reviewed and candidates interviewed at the August 23rd School Board Meeting. QUALIFICATIONS: · Qualified voter of the District · Not an employee of the District · Resides in Position #3-Reno Valley Click Here for the "Official" Letter APPLICATION DEADLINE: 12:00 P. M. August 19, 2021 Interested applicants can fill out a Board of Education Candidate Questioner by contacting the USD 309 Board Clerk at 620-663-7141 or email
krohling@usd309ks.org
no later than August 16, 2021.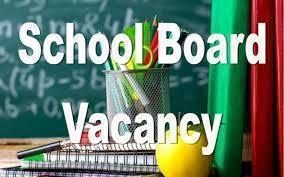 U S D 3 oh 9 will be having our district wide student registration on August 3, 2021. This will take place at the district offices located at 4501 West 4th Ave in Hutchinson Kansas. The district offices will be open from 7 a m to 7 p m. Visit us online at
www.usd309ks.org
.

U S D 3 oh 9 will be having our district wide student registration

Online Student Registration is Now Open. Please visit the USD309 website for more information and links to start your students registration process. Thanks!!!


Reno Valley Athletic Summer Strength & Conditioning and Camp information. Flyers attached. Take advantage of these opportunities, make yourself better and GO PANTHERS!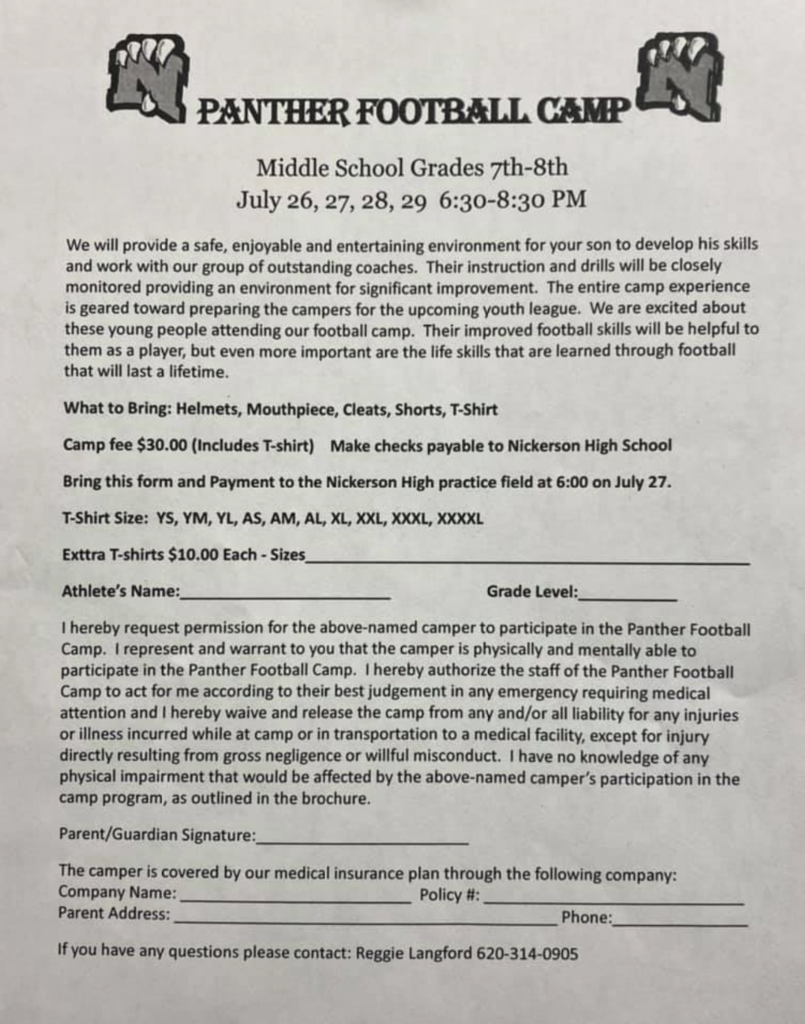 Students may order their yearbooks for $15! Please pay in the office by the end of the school year! We will only have a limited supply (only 50 yearbooks and then they're gone!) so order yours ASAP!

RVMS Volleyball Parents and Athletes, Summer Volleyball Schedule Due to bussing issues we had to make some changes to the schedule. The girls will have weights on Mondays and Wednesdays from 9:30-11 am. We will do volleyball in the new gym at the high school from 9:30-10:15 on Tuesdays and Thursdays followed by weights from 10:15- 11am. There will be bussing to and from South Hutch to the high school on all days. For those that signed up for the summer league on Tuesday nights, once I get a schedule of game times, I will get those out to you. Sorry for the mix up if you have any questions, please reach out to me 913-302-6291. Thanks, Jason Lindstrom

Summer Weights and Bus Schedules