RVMS @ Pratt-Liberty Game Day Info: Girls are at Liberty Middle School (300 S. Luka St.) Boys are at Blythe Fitness Center (219 W Fifth St) GO PANTHERS!!!
RVMS boys played three tough games tonight coming away with two victories! Great job Panthers!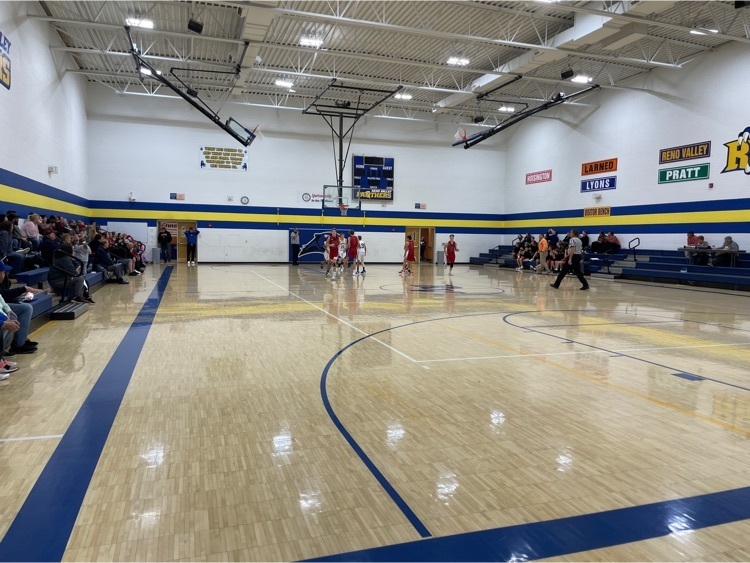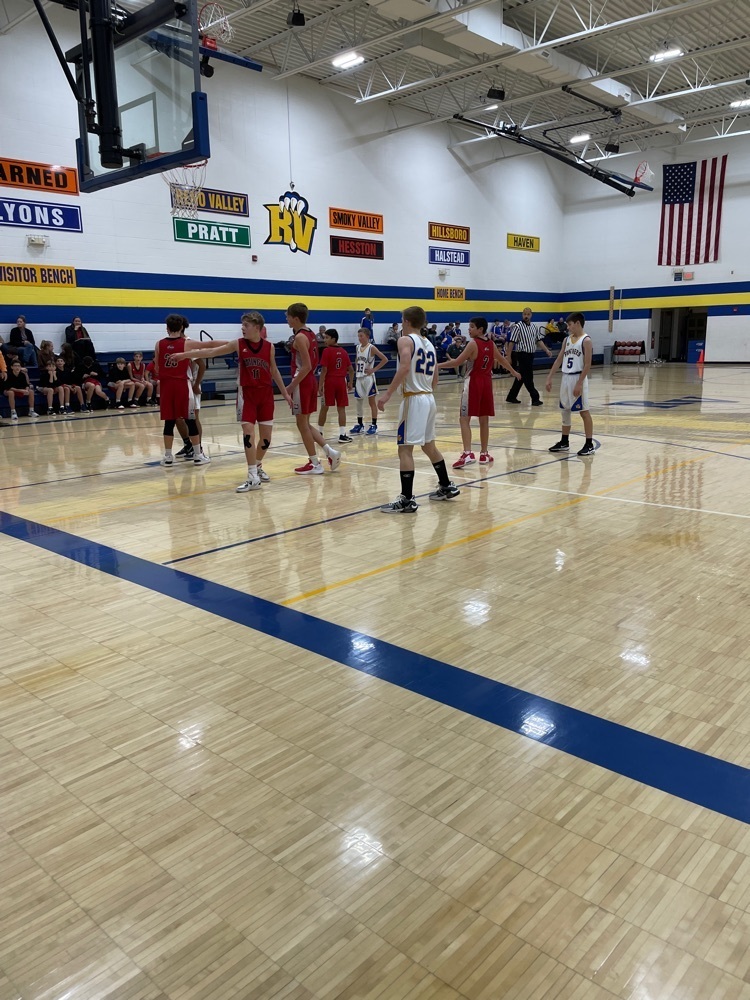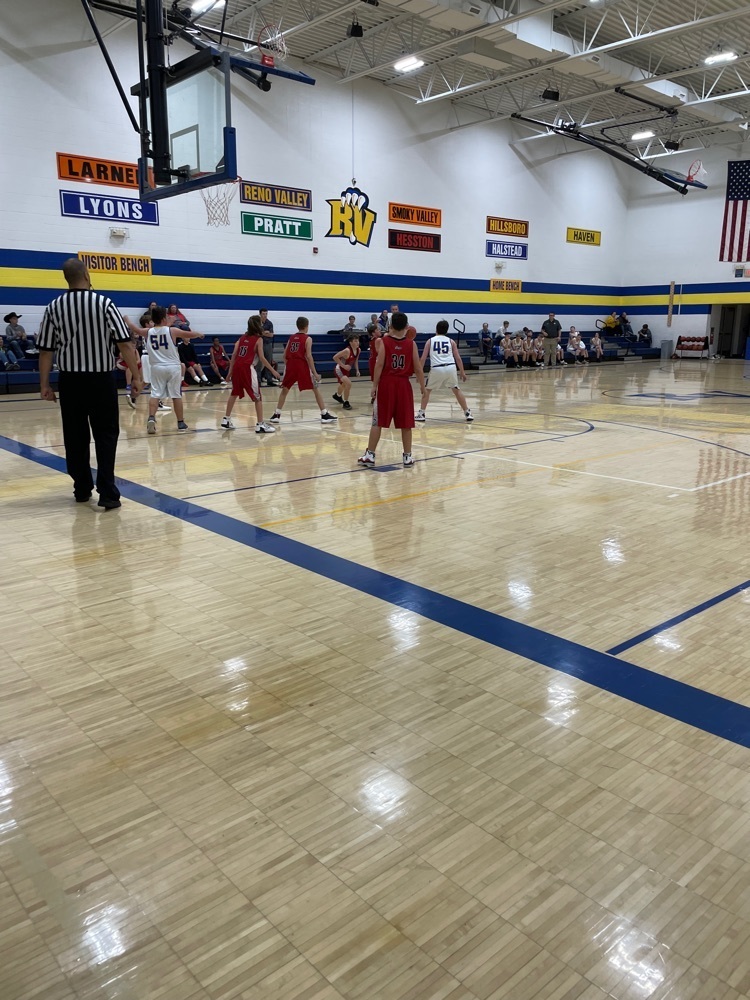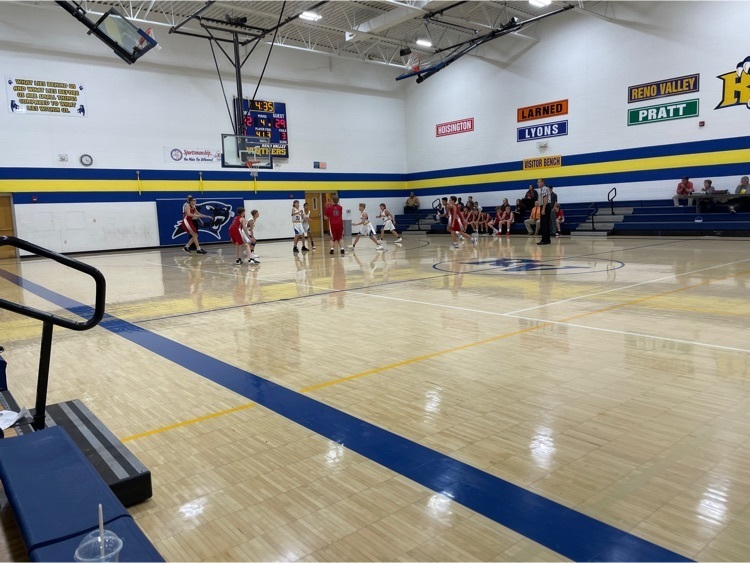 RVMS Game Day Basketball Info: GOOD LUCK PANTHERS!!!!
RVMS Week at a Glance for Monday November 21st through Sunday November 27th: Boys will practice Saturday from 4PM-6PM at RVMS. Girls will practice Sunday starting at 5PM at RVMS. NO activity busses will run on Saturday or Sunday. Go PANTHERS!!!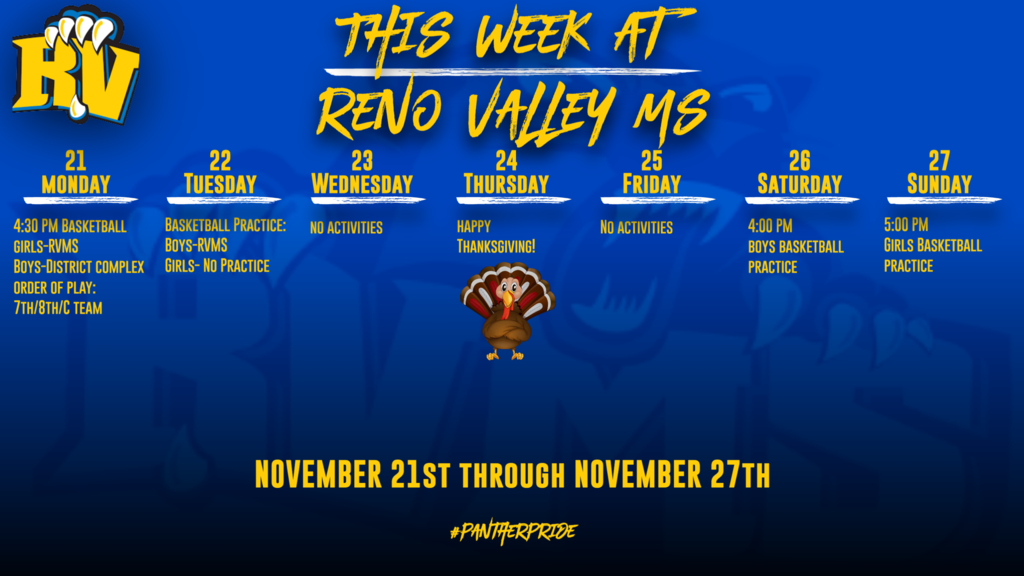 RVMS BASKETBALL GAME DAY INFO: GO PANTHERS!!!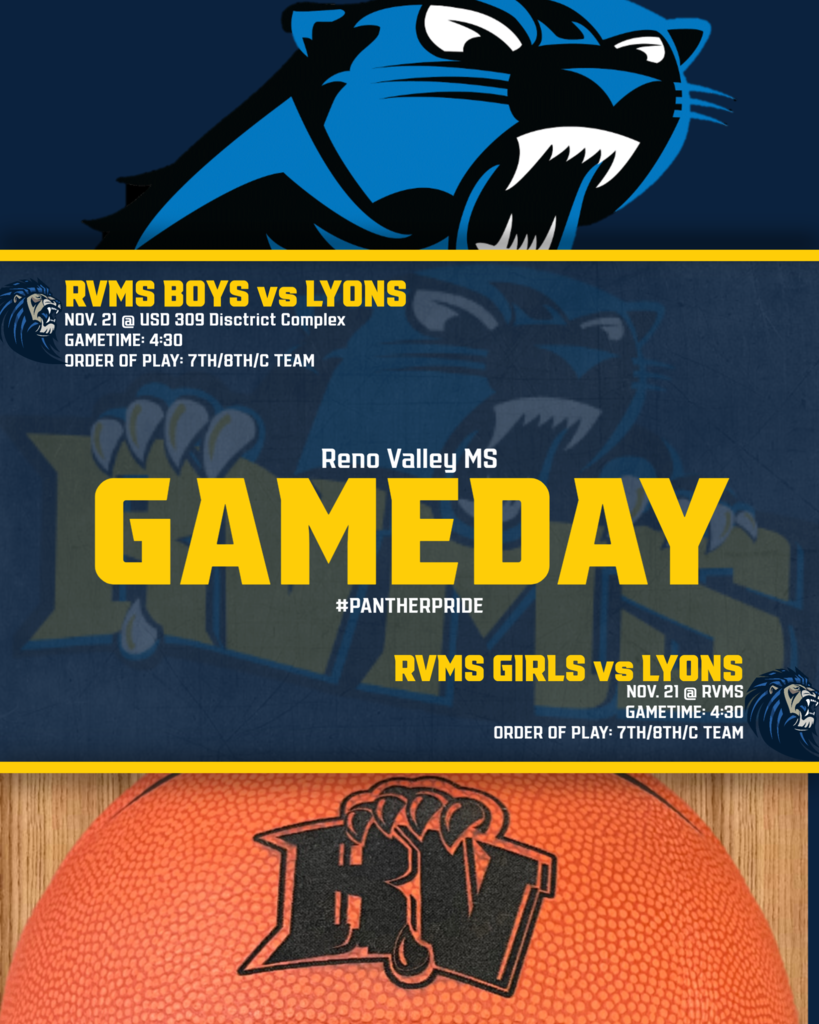 Short handed Girls C team ties 4-4
8th grade girls played a tough Smoky Valley team. 14-31 final.
RVMS 8th grade girls hanging tough down 8-14 at half
RVMS B team won 16-9. Go Panthers!!!
RVMS Girls B team fighting hard up 8-4 at the half!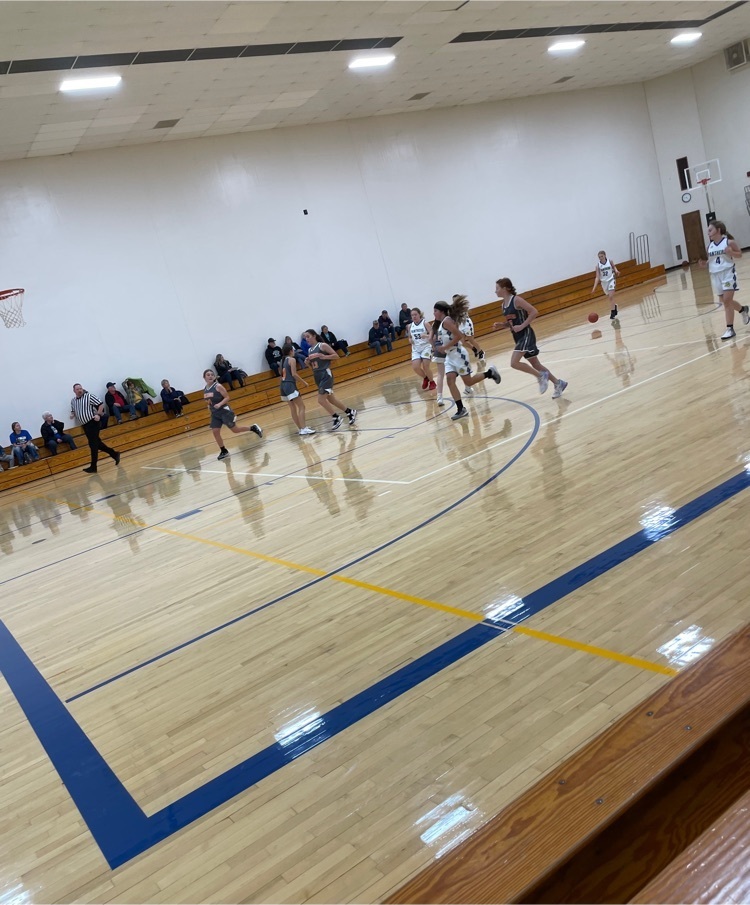 Don't forget you can help out RVMS by simply following these steps on the Dillons app or on their website!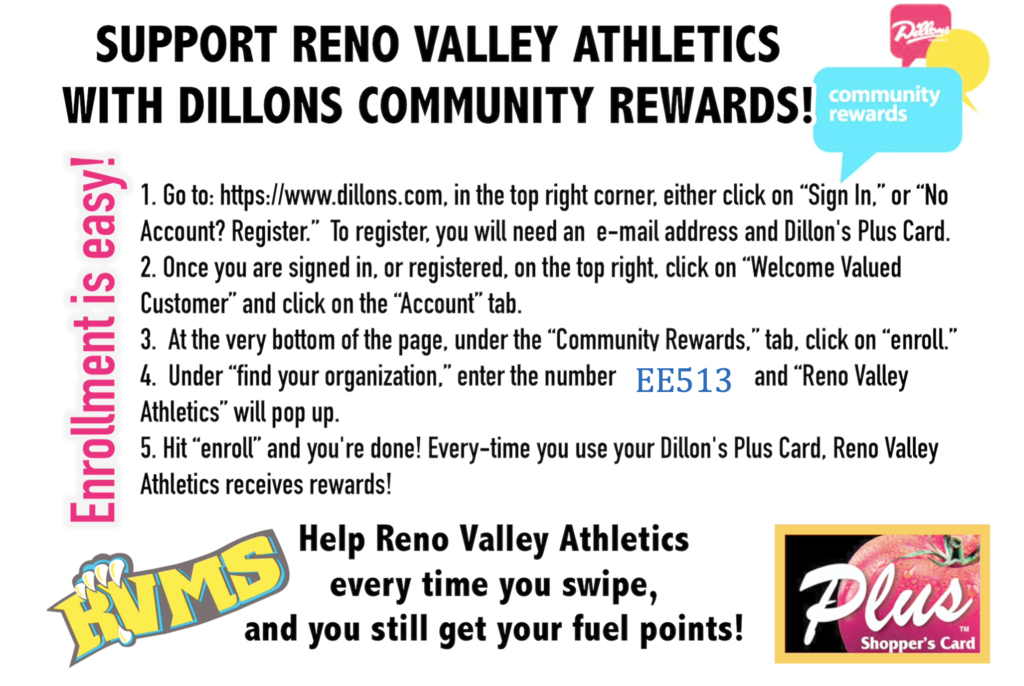 Reno Valley Athletics Week at a Glance: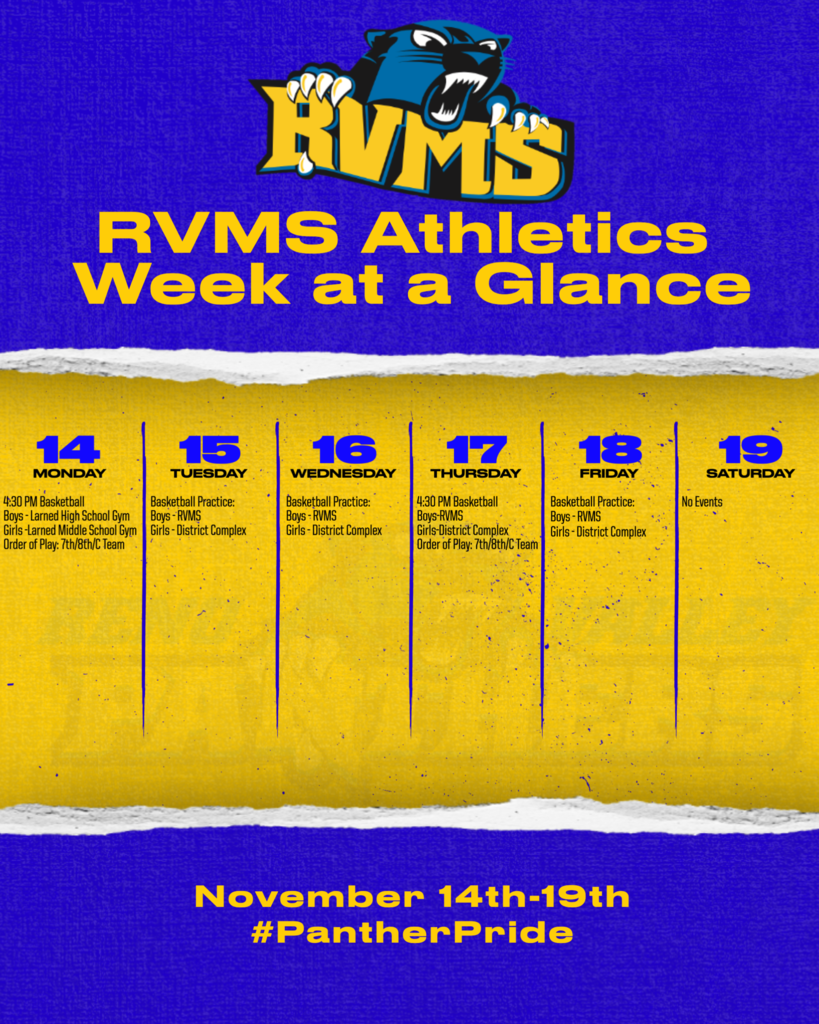 GAMEDAY! RVMS Basketball @ Larned Game Info: GO PANTHERS!!!!
Basketball info for the 7th grade tourney tomorrow (11/12): Girls leave RVMS at 7:00 and will pick up any girls at NHS at 7:15. Boys will leave RVMS at 7:30.

C team basketball girls rally comes up short. RV 13 Haven 20
8th girls battled hard all the way to the end. RV 10 Haven 31.
8th grade girls fighting tough down 6-15 at the half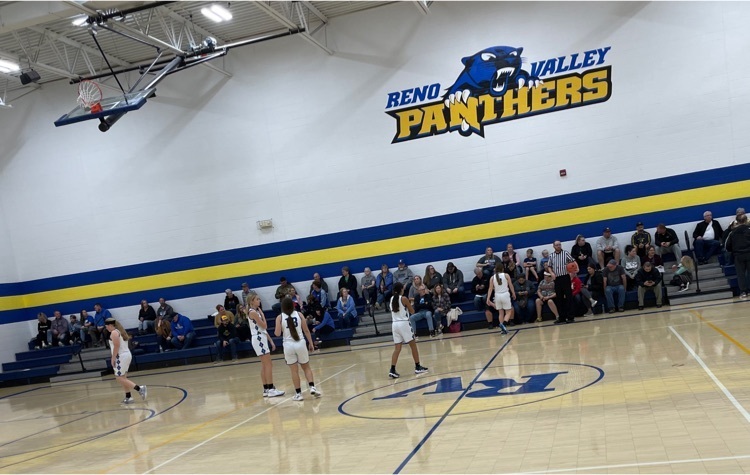 Final from 7th grade Girls: RV 10 Haven 25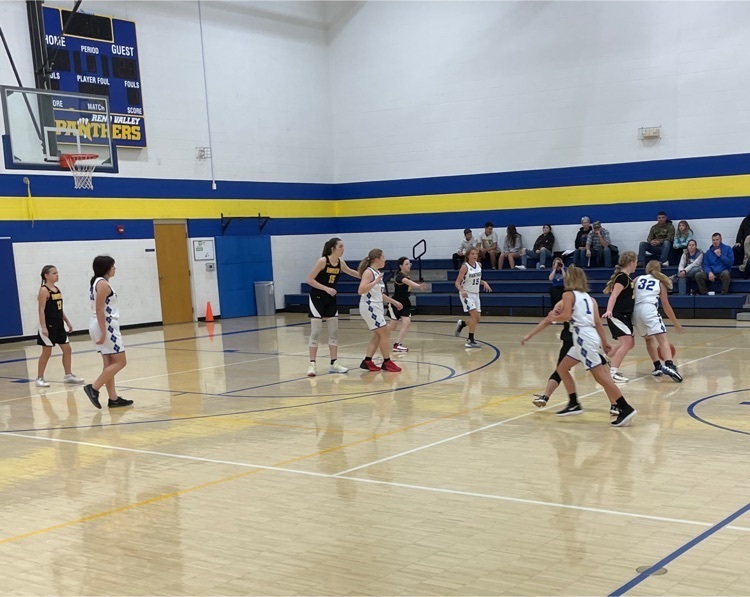 Game Day Info: GO PANTHERS!!!!